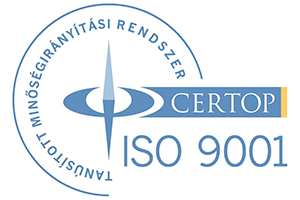 To ensure the reliability of the products developed, manufactured and distributed by ITEC, manufacturing at both internal and external sites is performed in accordance with the
MSZ EN 90001:2015
standard and other standards relevant to the manufacturing conditions of medical devices. (NAT-4-0008/2001MS0324-132)
Classification of ITEC products:
Our registration number issued by the Directorate of Medical Technology, Health Authorisation and Administrative Office:
Our products' ISO/TS 20 225:2016(E)GMDN code:
Our products are fully entitled to carry Œ guidelines they fulfil both quality and safety standards. 93/42/EGK, and 90/385/EKG irányelveinek rendelkezései alapján megfelelnek minőségi és biztonsági szabványoknak.
Furthermore, our internal qualification system and the strong sense of responsibility of our specialist staff also guarantees the high quality of our work.
MC-SYSTEM
The MC labelling is also the trademark of the internal quality control of ITEC.
For us, the creators and producers of ITEC products , the most important signifiers of the quality of our products are the satisfaction of physicians spanning 30 years and the steady increase in the number of fully healed patients whose procedures were performed with ITEC products.
GUARANTEE - WARRANTY - MC
The ITEC recommends the exclusive use of MC marked factory parts and accessories.
The ITEC warranty and guarantee only cover MC labelled and trademarked products.
ITEC bears no financial or moral responsibility for any damages originating from the use of parts and accessories made by other manufacturers.